Many Companies Cancel, Push Back RTO Dates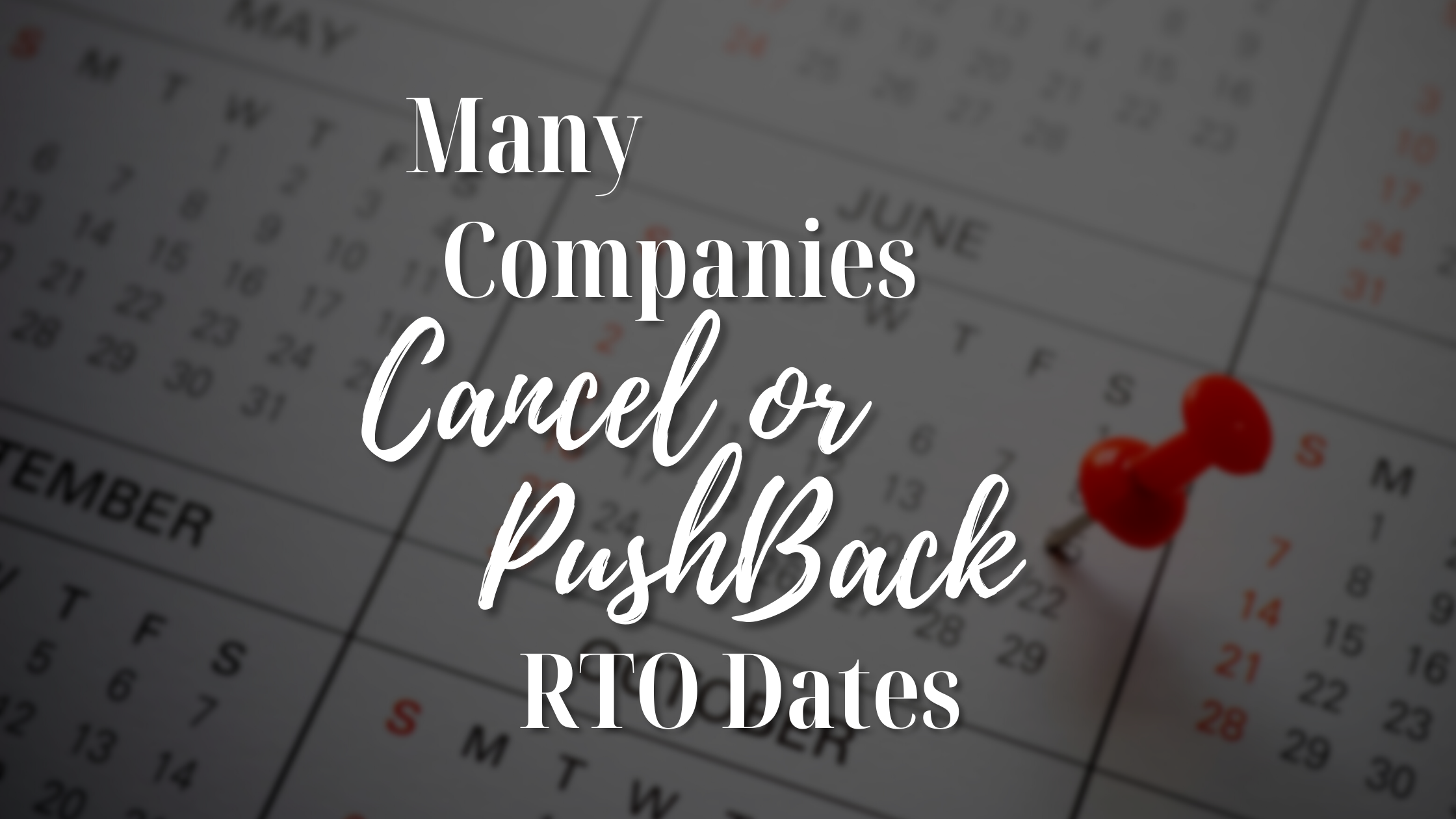 Article orginally published by SHRM.org on January 13, 2022. Written by Kathy Gurchiek.
Companies that expected to bring back employees temporarily working from home during the COVID-19 pandemic are again changing their return-to-office (RTO) dates or putting the return on hold. Airbnb employees, for example, do not have to return to the office until September 2022, and Ford Motor Company will delay its hybrid plan of returning to offices until March, it informed employees in December.
Apple announced in December that it was delaying its return-to-office date until Feb. 1, along with plans for rolling out a pilot hybrid plan. Weeks later, it announced it was delaying a return to its corporate offices until a "date yet to be determined," Bloomberg reported Dec. 15.
SHRM Online compiled the following news articles and resources on how organizations are rethinking their return-to-office plans for 2022.
Surging COVID-19 Puts an End to Projected Return-to-Office Dates
If businesses have learned one thing from the pandemic, it is to stop trying to predict when they are going to be back in the office.
Companies across the U.S. said they were returning to the workplace in September, only to put off those plans when the spread of the delta variant accelerated. Many of those same firms were again poised to dust off their office desks in January. Now major banks, technology companies and other firms have scrapped those plans thanks to the omicron variant and a sense that COVID-19 is going to linger longer than most first imagined.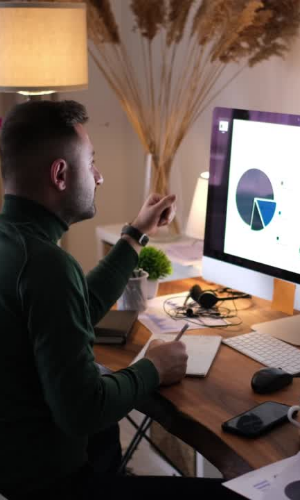 Full Return to Office Is 'Dead,' Experts Say—and Remote Is Only Growing
The return to the office once seemed inevitable. Now, it's remote—forcing employers into a "bend or break" moment.
Employees hold more cards than usual. One ace they have is a two-year track record of working from home without a drop in productivity—and many have even reported a productivity increase. It's a reckoning for employers.
"The most reluctant [companies] to face the new reality are going to have to experience significant pain to catch up," said Julia Pollak, labor economist for jobs site ZipRecruiter. "Many may close barn doors after the horses have bolted."
Already, jobs specified as remote receive 300 percent more applicants than jobs that are not, according to the site's data analysis.
Americans Could be Working from Home Until Spring 2022, Making it 2 Full Years
When the coronavirus pandemic first erupted and workers were told to pack up their desks and prepare to do their jobs from home, many companies assumed they'd uphold that arrangement for a handful of weeks. Then the delta variant hit, and since then, those same companies have had to walk back their plans and postpone their reopenings.
Facebook Delays Return to Office Until March; COVID-19 Boosters Required
Facebook parent Meta Platforms said Jan. 10 it is delaying employees' return to offices across the U.S. until March 28, adding that proof of a booster shot will be required to protect against the surging omicron variant.
The pushback of the return-to-office date gives employees more flexibility regarding their work arrangements amid the lingering effects of the pandemic, according to the social media giant, whose headquarters are located in Menlo Park, Calif. It previously planned to fully reopen offices for vaccinated employees on Jan. 31.
Uber, Google, Ford Delay Office Return as Omicron's Spread Threatens Business Districts
Office-building owners and small businesses near such properties are bracing for another letdown in January as the latest COVID-19 variant threatens to interfere with widespread company plans to return to the workplace.
These reversals have persuaded many business leaders to avoid specific return dates. Instead, they are adopting more nuanced workplace strategies that recognize that COVID-19 will be around for the indefinite future.
Those plans will mean adjusting the use of conventional office space depending on health conditions. Some businesses also are working on strategies that would base office returns on the needs of specific groups, these executives say.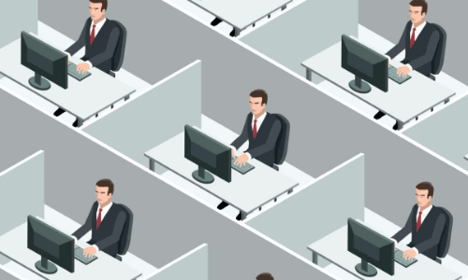 Is Finding a 'New Normal' in the Workplace Impossible?
Despite many employers' hopes, a full-time return to office-based work is looking highly unrealistic as the omicron variant pushes back return-to-office plans once again for millions of workers. Given the way the current labor market shifted power to employees, pre-pandemic work structures are likely to become a relic.
Many workers will find the layout and function of their traditional offices to be completely different. Companies will reconfigure spaces to meet the needs of a newly hybrid workforce and account for how people actually want to work when they're together in person: collaboratively, according to Nicholas Bloom, a professor of economics at Stanford University.