Don't Overlook Job Applicants Returning from Career Breaks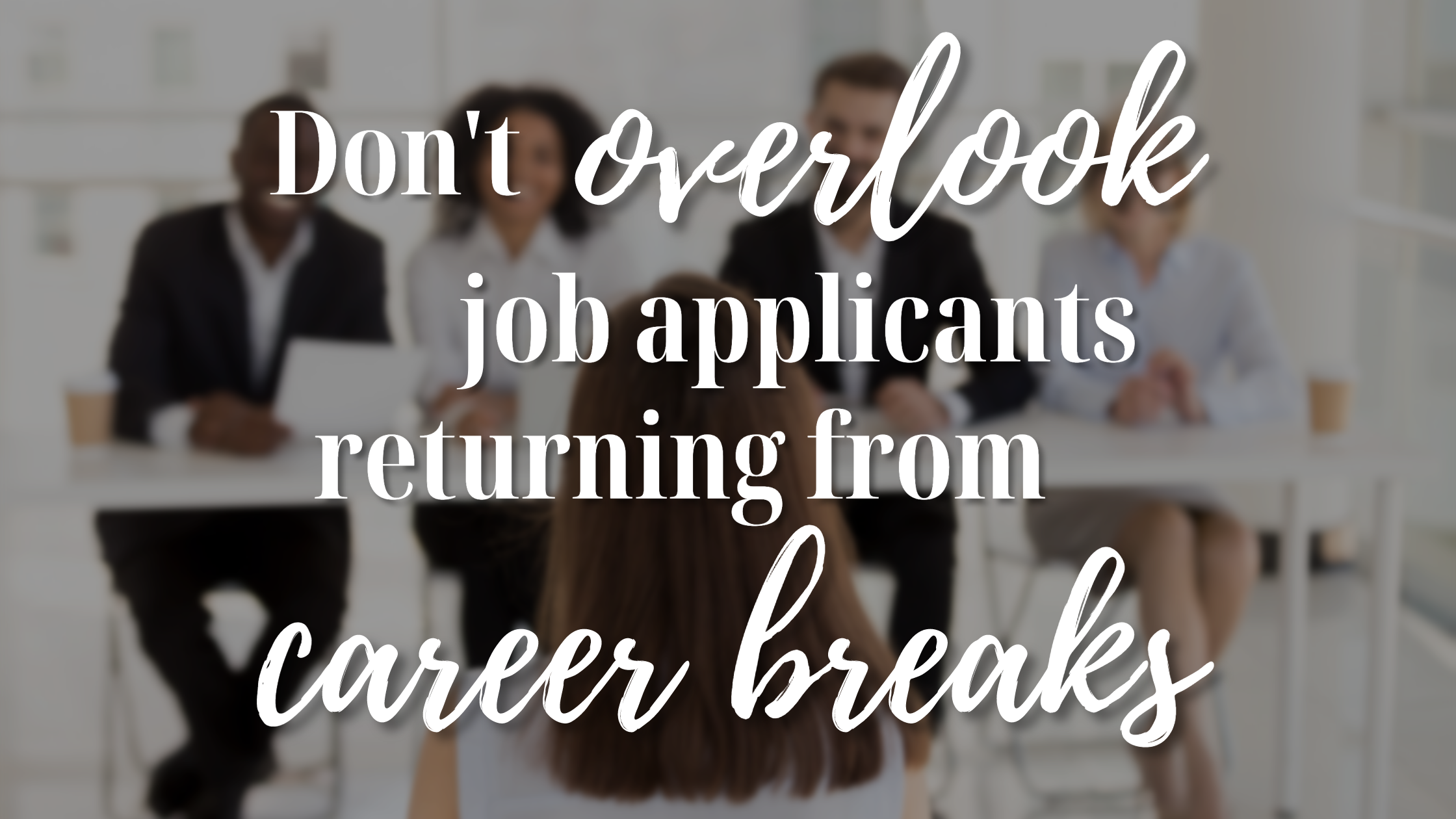 Article originally published by SHRM.org on March 17, 2022. Written by Kathy Gurchiek.
There are myriad reasons why workers take a career break—medical issues, a layoff, to follow a partner who accepted a job offer or has been deployed, to start a family or take on full-time caregiving responsibilities, or to pursue professional development.
However, recruiters or hiring managers have often tossed aside resumes from job applicants who have been out of the workforce for a number of years, missing out on potentially promising candidates, said Carol Fishman Cohen, CEO and co-founder of career re-entry company iRelaunch.
LinkedIn's announcement in March that it was adding a feature that allows members to reference a career break is "momentous" in normalizing career breaks. LinkedIn members can now choose from 13 reasons for taking time away from work, including bereavement, relocation and retirement.
This "gives people the opportunity to put [time away from work] on their profile just like they would [any] career experience," Fishman Cohen said, adding that the feature celebrates how enriching these experiences—such as volunteerism, travel or education—can be.
The largest subset of people taking a career break are those in parenting roles, according to Fishman Cohen.
"We estimate there are roughly 3.4 million educated parents of prime working age who are on career break for child care reasons—2.9 million women plus 0.5 million men. Roughly 80 percent—or 2.7 million—are estimated to be interested in returning [to work]," she said, citing data from the U.S. Bureau of Labor Statistics and the Current Population Survey of the Census Bureau.
Fishman Cohen, who has a master's degree in business administration from Harvard University, left her job in 1990 to start a family. When the investment banking company she had worked for collapsed, she remained home until 2001, raising three more children before taking a job with Sankaty Advisors, a Bain Capital Partners company.
Today, some employers offer returnships—programs that help returning midcareer workers refresh their skills. Most require applicants to have been on at least a two-year break, but a few companies have since lowered that requirement to one year.
When she wanted to go back to work, though, "there were no returnships at that time and I didn't kmow anyone who had gone back to an intensive full-time job after taking a career break," Fishman Cohen recalled. Her time away left her feeling disconnected and professionally adrift.
"I've been through every part of the transition first-hand," said Fishman Cohen, who became the subject of a Harvard Business School case study, "and feel directly connected to people relaunching their careers at all stages."
She started iRelaunch in 2007, and it is the subject of a Stanford Graduate School of Business case study.
Fishman Cohen is the co-author of Back on the Career Track: A Guide for Stay-at-Home Moms Who Want to Return to Work (CreateSpace Independent Publishing Platform). Her 2015 TED talk, "How to Get Back to Work After a Career Break," is translated into 30 languages and has more than 3.6 million views. She also is a contributing writer for Harvard Business Review.
The option to highlight career breaks on LinkedIn prompted Fishman Cohen to update her own profile.
"I consider the five years of part-time or occasional financial analysis work part of my career break experience," she wrote in a LinkedIn post.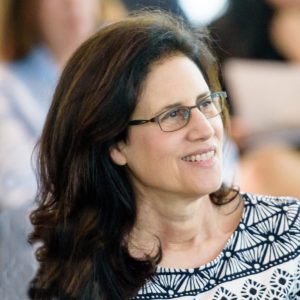 SHRM Online spoke with Fishman Cohen about career breaks. Responses have been lightly edited for length or clarity.
SHRM Online: Please define what you mean by "career break."
Fishman Cohen: There is some variation on the definition of career break. We're broadly referencing a time away from the full-time workforce that some might take midcareer for a whole range of reasons.
SHRM Online: You talk about "normalizing" career breaks, but aren't they pretty common?
Fishman Cohen: While taking a career break is not unusual, how they are [viewed] or validated by the employer community—as far as recruiting goes—is a different story. More people have taken career breaks [since the pandemic]; it's become more normalized.
SHRM Online: Is there a certain period of time that is more—and less—acceptable for a career break? For example, is an applicant who took a three-year career break not as acceptable a job applicant as one who took a one-year career break?
Fishman Cohen: It starts to get more difficult, though not impossible, to resume a career if the break lasts longer than two years.
SHRM Online: What is HR's role in normalizing career breaks?
Fishman Cohen: The opportunity to create an onboarding program from scratch does not come along very often. Visionary HR leaders who can see the benefits of this type of [returnship] program inside their organization can pitch the concept knowing it will be an enriching professional development for them as leaders and builders of the program—and an enriching experience for the managers who are involved.
And ideally, the career re-entry programs should be looked at not only as midcareer versions of entry-level student intern programs but leadership programs themselves … that will change perceptions of how we integrate the returners into our team, and what happens to them after the program ends.
SHRM Online: Given the difficulty employers are having filling open positions, do you think employers are—or will be—more open to hiring people who have taken career breaks?
Fishman Cohen: Labor markets are tight, that certainly doesn't hurt. Also, there is a growing recognition that the pool of people on career breaks are a high-caliber pool [of job candidates]. There are more return-to-work programs. The unifying factor here—whether you left during or before the pandemic—is an external factor pulled them out of the workforce. Employers are actively looking to engage with this population, and that's one of the reasons this LinkedIn announcement is so important from the employer's view.
Employers used to miss people who had taken career breaks even if they were doing some occasional consulting. … Now that people have the opportunity to call out their career breaks, there will be fewer eligible candidates who will be missed."
SHRM Online: What is the #CallOutYourBreak campaign?
Fishman Cohen: We want as many employers as possible to encourage the use of the career-break feature, to communicate to professionals that "We want to see your career break and use this feature so you're identified as eligible for our career re-entry programs."